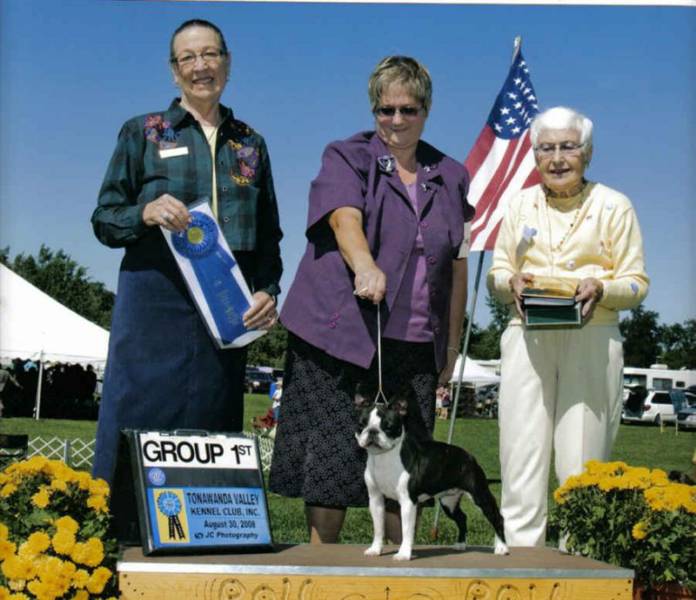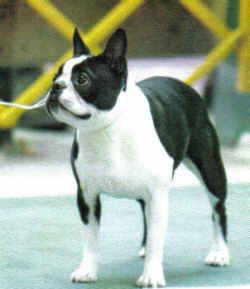 Ch JED'S SPECIAL EDITION

                      "NIKI"

        Ch Katbirds Outa This World    

                                  X

                    Ch JED'S Liberty   

This beautiful girl is everything a Boston should be, Health,Conformation,Personality,Elegance,

Temperament, Attitude, and Expression along

with beautiful movement. She is a multiple group

winner at 10 months of age including a group 1

under Judge Mrs Carolyn Herbel. Niki was also

ranked #13 all breed and #25 breed(11 months old) summer 2008.Year end she was ranked

#15 all breed and #21 breed OWNER HANDLED

We want to thank all the Judges for recognizing Niki for all her fine attributes.

We want to thank Breeder Elizabeth Wieland for this beautiful girl. We had so much fun with Niki.

CH KIGERS TIMELESS TREASURE

                       "TIA"    

                         Annalee Nemo

                                   X

         Kigers Classic Kiss of M and M ROM

Tia finished with back to back majors in the bred by class.She has beautiful conformation. Now retired and producing some nice puppies. Watch for her daughter in the ring this fall.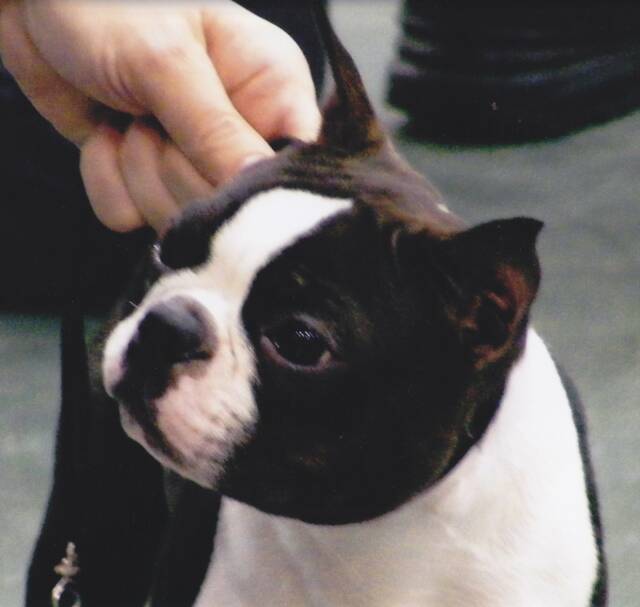 ACRI VERDI'S N KIGERS LOVE BUG

                "LOVE BUG"

                 Ch Kigers Lover Boy

                                 X

              Acri Verdi's Katie Cordelia

Love Bug another of Romeo's get that just continues to carry on that wonderful sweet personality and temperament.. Love Bug needs 1 major to finish and she will retire to Love Bug couch potatoe and some day a wonderful Mom. She has a  beautiful head piece and expression.  Cerf, patella normal clear for JC both parents tested clear for JC through AHT.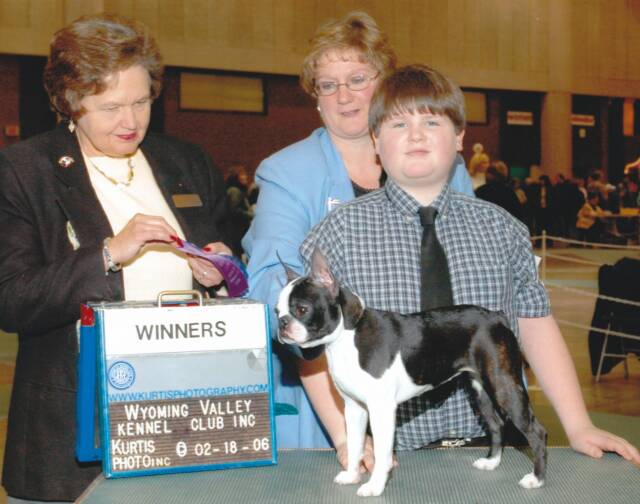 KIGERS LITTLE BIT OF HEAVEN

                   "TINKER BELL"

                BISS Ch Kigers Kiss and Tell         

                                        X

             Ch Chaselands Sweet Surrender  

This little spit fire is our Tinker Bell and my son Adam. This was Tinker Bell's first point and the first point my son ever put on a Boston. We were in the ring together and Tinker Bell received winners bitch when the Judge handed my son the ribbon he turned and looked at me surprised and asked if Tinker just won I smiled and said she sure did. As we walked out of the ring my son turned and said with a big smile "Ha Ha Mom we beat you"  I wish I had a camera to capture his smile I told him he could beat me anytime!!

Tinker Bell is cerf,patella normal and DNA clear for JC through AHT. She is producing some nice puppies.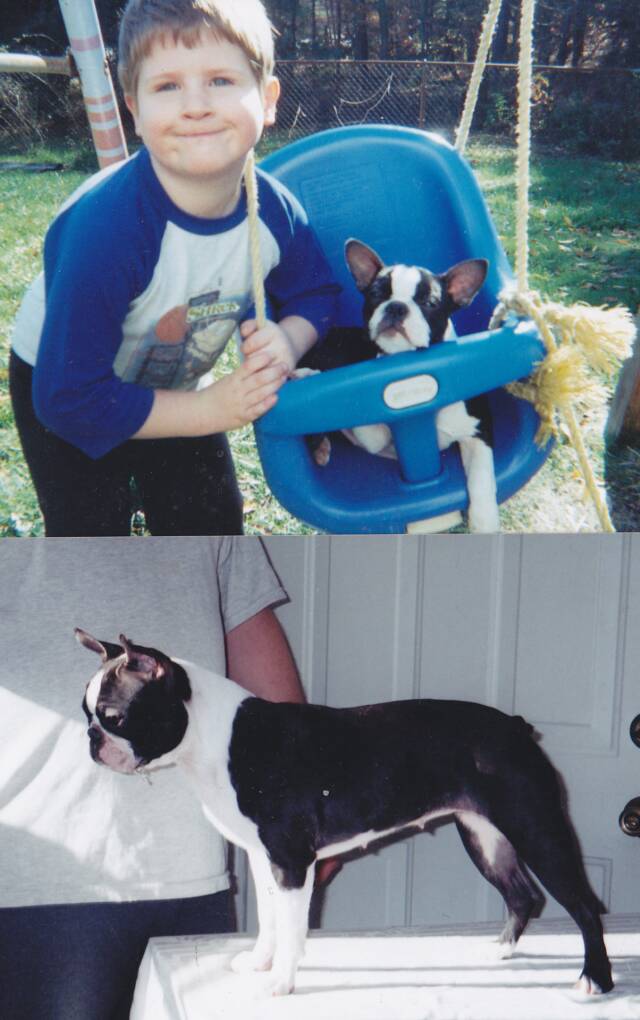 KIGERS CLASSIC KISS OF M AND M  ROM

                          "TAZZY"

Ch Davanne-Dunhoff Buckeye Mickey Mouse  ROM

                                       X

                    Kigers Sugar and Spice

Tazzy is our very first puppy out of our first litter. She was free whelped on the way to the vets. This litter was so spoiled and so hard to place the pups. The whole family was so attached. As you can see Tazzy was part of the family for sure. Adam treated her like his little sister.She was my first show dog. I went to a lot of shows my first year Tazzy is pointed,  5 points with a major.  I had a dear friend who told me she would take her out and finish her but I told her I would never learn if I did not do it myself. After 1 year I knew I could not finish her myself and decided to breed her and find a male that would compliment her . We chose a very handsome boy at Annalee Bostons  Ch Annalee Robinson Crusoe ROM. That produced our BISS Ch Kigers Kiss and Tell and the rest is history.. Tazzy's dam is our foundation bitch Sugar. Tazzy is one of our couch potatoes and is very spoiled.